DFI is a vibrant therapy provider and community, offering therapy services to couples, families, individuals and children from all walks of life. We recognize the central importance of relationships and honor the diversity in relationships and of individuals in our world. We welcome different cultures, faiths, lifestyles and backgrounds. We strive to treat each of our clients with openness, effectiveness and respect. 
At DFI, our student therapists are a mix of graduate students in their final year of school and post-graduate students who are licensed or working towards licensure. These students see clients, take courses, and attend rigorous supervision in the pursuit of becoming the best therapist possible and receiving their certificate in Marriage and Family Therapy. All of our student therapists are supervised by the highest quality supervisors and are eager to serve the Denver community. 
Part of what makes DFI unique is that we offer therapy services at lower, more affordable rates, and we are also a training facility for up and coming clinicians. We ask each of our client's therapy sessions to be videotaped for training purposes only.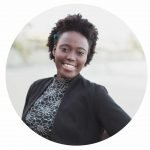 Josephine Ampaw
Best way to spend the day:
I love to spend my days crocheting blankets and scarves for family and friends, watching tv shows, and reading inspiring feel good books!
Debra Bassett
Best way to spend the day: The best way to spend my day is with my daughter and puppy, either exploring in the mountains or relaxing on the paddle boards.
Emily Bretl 
Born and raised in Door County, Wisconsin, I'd have to say that the best way to spend the day is on the water soaking up the sun, boating around the peninsula, and eating delicious food with family and friends!
Alyssa Bekerman 
Favorite place in CO: Anywhere I am spending time with my dog
Tara Celentano
Bio coming soon!
Amelia Davenport 
Bio coming soon!
Shauna Diner
Bio coming soon!
Liz Drogin 
Favorite way to spend a day: I'm happiest when a day includes a combination of my most treasured activities — playing outdoors (biking, tennis, swimming); connecting with family & friends; and enjoying leisurely delicious meals.
Elizabeth England
Bio coming soon!
Wejdan Felmban
Why I love DFI:
With all the stress, changes, and uncertainty that accompanied Covid-19, I am grateful that I found a community that believes in me, that is built upon strength, and has a social justice emphasis. I feel that, at DFI, I experience a reconnection with myself, as well as comfort, emotional safety, and structure. I never imagined an online learning experience would be enjoyable and personal. At DFI, I experience unique ways of relating to people, making repairs in relationships and healing. I am grateful to be learning from everyone: Clients, supervisors, faculty, co-therapist, interns, students, alumni, and admin.

Emily Fisher
My favorite Book: One of my favorite books is The Usual Rules by Joyce Maynard. It follows thirteen-year-old Wendy through the process of grief after losing her mother in the national tragedy of 09/11. Wendy's story is compelling, inspiring, and a great reminder that figuring things out doesn't always happen according to the usual rules.
Sarah Fishman 
Favorite way to spend a day: is usually anything involving my dog, Reese, whether it be out for a day in the park or curled up on the couch.
Lynette Garber
My favorite way to spend a day: Doing something creative outdoors like shooting portrait photography -if it's the spring, summer or fall! If it's winter, I enjoy making crafts and gifts for family and friends in my warm apartment.
Nicole Gurash
Why I love DFI: 
I love working with DFI because it's a family of supportive, like-minded therapists continuing their professional growth who all share the same mission of serving others in the community by offering accessible mental health services to anyone who needs support.
Anna Khandrueva
Bio coming soon!
Patty Kozma
Favorite place in Colorado: After most of my life in Colorado, a few years back I found myself moving to another state. The height of the pandemic arrived as I discovered that the best place is anywhere my family and friends are, so back I came. While there is so much natural beauty in Colorado that I continuously enjoy through hiking and activities, the best place to be is where my family and friends are!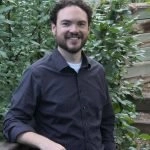 Joseph McCullough, MDiv
My favorite spot in Colorado: A natural spring that I found once while hiking along a creek in a meadow near Boreas Pass. It's a crystal clear pool, teeming with life, and surrounded by soft mountain grasses and wildflowers (at least in the summertime).
Teresa Pacheco

The best way to spend a day: Anything outdoors hiking, walking, riding my bike or at the lake boating and jet skiing.
Jennifer Perkins 
My Favorite way to spend a day: is to sleep in, then sit on the deck and enjoy a cup of chai, read a book or go on an adventure with family or friends! We love to kayak, go find new or fun places to eat, see local live music on a patio or have people over for a bonfire! Or if it's a cold or rainy day, I love just staying in to binge-watch shows on Netflix! 🙂
Cary Pew 
My favorite day in Colorado: is doing something active outdoors (hike, bike, ski, etc.) and then spending the afternoon at a hot springs.
Lila Rhodes 
My favorite book: The Miraculous Journey of Edward Tulane by Kate DiCamillo. This story tells the tale of a toy bunny who finds himself on a beautiful adventure filled with love, loss, heartache and hope.
Colleen Ryan

Favorite spot in Colorado: Crested Butte in the summer for the gorgeous alpine lakes, wildflowers, and stargazing.
Brandon Schwartz
The best way to spend a day: Being able to relax at home or spend time with my family, friends, and/or my dog always makes for a great day!
Tatum Sear
My perfect day: includes hiking in my hometown, Steamboat Springs, Colorado, with my family and my two dogs, Molly and Bailey, and ending the day with a yummy dinner on the couch while watching True Crime TV shows.
Nava Silverstein
A book I'd recommend: "The Places That Scare You: A guide to fearlessness during difficult times" by Pema Chödrön.
Esther Terpenning
Favorite way to spend a day: I love a slow day close to home – taking a walk with my family on the familiar path near our house, maybe having time for a run or some yoga, eating something fabulous for dinner and then relaxing with my husband in the evening.
Susanna Yudkin
My favorite spot in Colorado: Anywhere I can people-watch and dog-watch in equal measure (right now this is Cheesman Park)!