DFI is a vibrant therapy provider and community, offering therapy services to couples, families, individuals and children from all walks of life. We recognize the central importance of relationships and honor the diversity in relationships and of individuals in our world. We welcome different cultures, faiths, lifestyles and backgrounds. We strive to treat each of our clients with openness, effectiveness and respect. 
At DFI, our student therapists are a mix of graduate students in their final year of school and post-graduate students who are licensed or working towards licensure. These students see clients, take courses, and attend rigorous supervision in the pursuit of becoming the best therapist possible and receiving their certificate in Marriage and Family Therapy. All of our student therapists are supervised by the highest quality supervisors and are eager to serve the Denver community. 
Part of what makes DFI unique is that we offer therapy services at lower, more affordable rates, and we are also a training facility for up and coming clinicians. We ask each of our client's therapy sessions to be videotaped for training purposes only.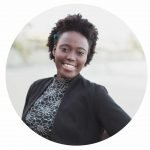 Josephine Ampaw
Best way to spend the day:
I love to spend my days crocheting blankets and scarves for family and friends, watching tv shows, and reading inspiring feel good books!
Donna Babb – she/they
Favorite way to spend a day: sleeping in with dog cuddles, lunch with friends, thrift store shopping, and a quiet dinner at home.
Wendy Barrios – She/Her/Hers
The best way to spend a day is: Catching the sunset
Marcia Batchelder – she/her
One book you would recommend: The Anthropocene Reviewed by John Green
Bridgette Beeston – she/her
One book you would recommend: Firefly Lane by Kristin Hannah !!!
Merissa Cope – They/She
One book you would recommend: Bluets by Maggie Nelson. It is a book-length poem about the author's relationship with the color blue. No matter how many times I read it, it always makes me cry and usually makes me think about what is going on in my life in a new and different way. I usually don't have a copy at my house because every time I guy one I end up giving it away to someone I think will appreciate it.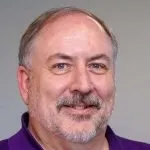 Ray Cox
One book I would recommend: My most often recommended book is Emily Nagoski's "Come As You Are." I think it's the best book on the planet to understand women's sexuality and sexual response. And I recommend it to men as often as I do to women.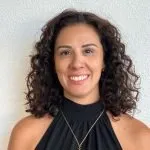 Amanda Fuenzalida – She/her
One book you would recommend: I recently finished Rachel Cargle's book, "A Renaissance of Our Own: A Memoir and Manifesto on Reimagining" and I highly recommend it! Cargle shares her own story and manifesto while teaching you how to write your own. The purpose of your manifesto is to help you make choices and manifest a meaningful life that aligns with your values. Even if it goes against societal roles and standards. I loved the exercises used to discover and create the values that you live your life by. I was inspired by the way Cargle reimagined her own life and hope to live my life with the same courage and tenacity.
Lynette Garber
My favorite way to spend a day: Doing something creative outdoors like shooting portrait photography -if it's the spring, summer or fall! If it's winter, I enjoy making crafts and gifts for family and friends in my warm apartment.
Sophie Gomez – She/Her
One book you would recommend is: Tiny Beautiful Things by Cheryl Strayed. This is one of my go to's for whenever I need a pick me up or don't have anything else to read 🙂
Amanda Knudsen – She/Her
The best way to spend a day is: The best way to spend a day is waking up and having a nice brunch and some Chai tea while snuggling with my puppies. After that, I tidy up my surroundings (it makes me feel less chaotic and stressed). Once all those ducks are in a row, I would love to go outside, and take a leisurely hike through the mountains with my two dachshunds and boyfriend. We would have a picnic somewhere scenic, and just enjoy nature. We would end the day by watching some hockey and doing a sleep time meditation. Ideally, my perfect day would be about celebrating the small, consistent stuff that keeps me pushing through the hard stuff.
Danny Levin – He/him
One book you would recommend: The Last Lecture by Randy Pausch and Jeffrey Zaslow is an incredible book that had a deep impact on my life. I highly recommend this book if you ever want a quick meaningful read.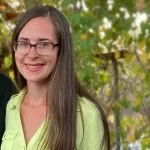 Emma Lewallen – She/Her
The best way to spend a day is:  The best way to spend a day entails drinking a foamy latte, walking my dogs near a body of water, doing art projects with my 4.5 year-old son, and cooking a delicious dinner with my husband!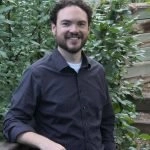 Joseph McCullough
My favorite spot in Colorado: A natural spring that I found once while hiking along a creek in a meadow near Boreas Pass. It's a crystal clear pool, teeming with life, and surrounded by soft mountain grasses and wildflowers (at least in the summertime).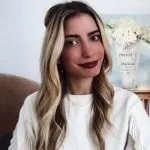 Chloé Miller
One book I would recommend: Women Who Run With The Wolves: Myths and Stories of the Wild Woman Archetype, by Dr. Clarissa Pinkola Estés
Kara Moseley
My favorite spot in Colorado is: Mount Falcon Open Space Park in Jefferson County. It is a beautiful space to be in nature, but it does not take long to get there. I love the green trees and wildflowers along the trails and have occasionally seen deer or foxes as well.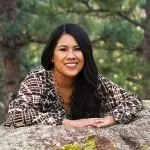 Jessy K. Pérez – She/Ella
Me gustan las caminatas largas con mis seres queridos y conversar de cosas simples y profundas a la vez, así como expresarles mi cariño y agradecimiento continuamente. También amo inmensamente a los animales porque me ayudan a reconocer mi lado vulnerable y formar alianzas verdaderas.
I enjoy taking long walks with my loved ones and just talk about simple, yet profound things; I like to express my gratitude and appreciation for them often. I also love animals immensely because they help me show vulnerability and find true connection.
Jennifer Perkins 
My Favorite way to spend a day: is to sleep in, then sit on the deck and enjoy a cup of chai, read a book or go on an adventure with family or friends! We love to kayak, go find new or fun places to eat, see local live music on a patio or have people over for a bonfire! Or if it's a cold or rainy day, I love just staying in to binge-watch shows on Netflix! 🙂
Jeremy Price – He/him/his
One book you would recommend: I'm a big fan of 'Humankind: A Hopeful History' by Dutch historian Rutger Bregman. It's a fascinating tour through psychology, evolutionary biology, and anthropology that seeks to uncover the truth about human nature. At our core, are we fundamentally good, evil, or somewhere in between? With a succession of jaw-dropping stories to punctuate his points, Bregman arrives at an answer that is as surprising as it is inspiring.
Shawn L. Raglin He/they
Favorite spot in Colorado: My favorite spot in Colorado is an area that includes the White River National Forest, the Eagles Nest Wilderness, Pitkin Lake, the Vail Valley, and the town of Vail. That area is full of beauty, wonder, and awe for me.
Mary Grace Reeves – She/her
The best way to spend a day is: Reading a good book, spending time with loved ones, enjoying nature (preferably in the mountains) , and drinking lots of coffee!
Nicole Reid 
The best way to spend a day is: includes being anywhere in the mountains hiking, stand up paddle boarding, camping, or reading a book by a beautiful creek. I love to end a day of Colorado adventure with a delicious meal with my family and our puppy in tow!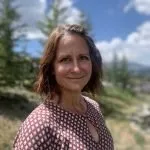 Traci W. Reiser – she/her
The best way to spend a day is: on a mountain bike or hike, preferably near a river.
Alice R. Ryan
The best way to spend a day is: My perfect day would consist of a lot of outdoor activities. Such as hiking, biking, and paddle boarding. I would also love spending my day doing those activities with family and friends while eating great food!
Rachel Sailer – She/her/hers
Favorite spot in Colorado: Evergreen Lake; I cannot resist the rows and rows of pine trees, it's one of my favorite places to paddle board, ice skate, take photoshoots & hike!
Anna Samsonova
The best way to spend a day is: To sleep!
Veronica Shur
Bio coming soon!
Michelle Stromme

The best way to spend a day is: With my family and my dogs out in the woods or somewhere else in nature. 
Greta Swanson
The best way to spend a day is: Near or on any kind of water
Esther Terpenning
Favorite way to spend a day: I love a slow day close to home – taking a walk with my family on the familiar path near our house, maybe having time for a run or some yoga, eating something fabulous for dinner and then relaxing with my husband in the evening.
Kaitlyn Thibodeaux – she, her, hers
One book you would recommend: I would recommend The Alchemist because this book describes the importance of following one's path and goals through a transformational journey. This book uplifts me each time I read it.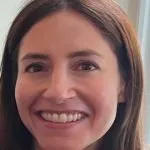 Caitlin Kanell Villarreal – She/hers/her
One book you would recommend: It's tough to choose one. I love Isabel Allende, including her book Long Petal of the Sea. She follows one family through the Spanish Civil War and then their lives afterwards in Chile. Outlander is a great book to escape with. Stephen King also co-wrote a book, Faithful, that followed the Red Sox through their 2004 season when they won the World Series after 86 years. That was a lot of fun. I also just finished The Island of Missing Trees and really enjoyed it.
Katie Wind – She/her/hers
One book you would recommend: Pachinko by Min Jin Lee clearly and beautifully illustrates the effects of the Korean War on Korean people, both back then and today. I don't think that much of the world (including Americans) realizes the bind that the War and Japanese invasion put on Koreans; they were discriminated against in Japan, yet their homeland was destroyed. This was a very personal and resonant read for me.
Camille Woodward
Bio coming soon!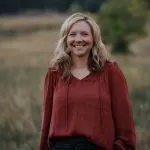 Julie Young – She/Her
One book you would recommend: Good Inside By Dr Becky Kennedy