DFI is a vibrant therapy provider and community, offering therapy services to couples, families, individuals and children from all walks of life. We recognize the central importance of relationships and honor the diversity in relationships and of individuals in our world. We welcome different cultures, faiths, lifestyles and backgrounds. We strive to treat each of our clients with openness, effectiveness and respect. 
At DFI, our student therapists are a mix of graduate students in their final year of school and post-graduate students who are licensed or working towards licensure. These students see clients, take courses, and attend rigorous supervision in the pursuit of becoming the best therapist possible and receiving their certificate in Marriage and Family Therapy. All of our student therapists are supervised by the highest quality supervisors and are eager to serve the Denver community. 
Part of what makes DFI unique is that we offer therapy services at lower, more affordable rates, and we are also a training facility for up and coming clinicians. We ask each of our client's therapy sessions to be videotaped for training purposes only.
Victoria Adams
A book that I recommend: Come As You Are by Emily Nagoski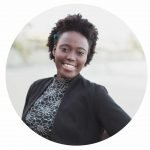 Josephine Ampaw
Best way to spend the day:
I love to spend my days crocheting blankets and scarves for family and friends, watching tv shows, and reading inspiring feel good books!
Ayla Ault
A book that I recommend: I always recommend Pema Chodron's When Things Fall Apart as wisdom for during and between hard times.
Debra Bassett
Best way to spend the day: The best way to spend my day is with my daughter and puppy, either exploring in the mountains or relaxing on the paddle boards.
Tania Beck

Favorite spot in Colorado: Castlewood Canyon State Park.
Elizabeth England
Bio coming soon!
Wejdan Felmban
Why I love DFI:
With all the stress, changes, and uncertainty that accompanied Covid-19, I am grateful that I found a community that believes in me, that is built upon strength, and has a social justice emphasis. I feel that, at DFI, I experience a reconnection with myself, as well as comfort, emotional safety, and structure. I never imagined an online learning experience would be enjoyable and personal. At DFI, I experience unique ways of relating to people, making repairs in relationships and healing. I am grateful to be learning from everyone: Clients, supervisors, faculty, co-therapist, interns, students, alumni, and admin.

Nicole Gurash
Why I love DFI: 
I love working with DFI because it's a family of supportive, like-minded therapists continuing their professional growth who all share the same mission of serving others in the community by offering accessible mental health services to anyone who needs support.
Christine Homan

Favorite spot in CO: My favorite spot in Colorado is my patio. The why: I'm usually in my comfy chair, accompanied by a cup of coffee, watching my dog chase squirrels and waving at neighbors as they pass. It's where I can sit and reflect. Or sit and plan/plot. Or sit and chat. It's the combination, fueling my need to rest but still feel connected all at the same time.
Lucy Introcaso

A book that I recommend: Daring Greatly by Brene Brown.
Kirsten Kennedy
Why I love DFI: I love DFI because it is a community of friends and colleagues who are growing together as we facilitate the healing processes in the lives of our clients.
Anna Khandrueva
Bio coming soon!
Brett King
Bio coming soon!
Hallie Lincoln

Favorite spot in Colorado: Crested Butte!
Athena McCullough
Favorite spot in Colorado: Currently, my favorite spot in Colorado is the dispersed camping areas off of Guanella Pass. My family does a lot of camping and hiking and this is one of our favorites.
Glory McDaniel
The best way to spend a day: The best way to spend a day in Colorado is by planning a hike followed by a picnic with a good book to read or a nap.
Alex Osias
A book that I recommend: It's a tie between The End of Average by Todd Rose and Aware: The Science and Practice of Presence by Daniel Siegel, M.D.
Teresa Pacheco

The best way to spend a day: Anything outdoors hiking, walking, riding my bike or at the lake boating and jet skiing.
Colleen Ryan

Favorite spot in Colorado: Crested Butte in the summer for the gorgeous alpine lakes, wildflowers, and stargazing.
Brandon Schwartz
The best way to spend a day: Being able to relax at home or spend time with my family, friends, and/or my dog always makes for a great day!
Nava Silverstein
A book I'd recommend: "The Places That Scare You: A guide to fearlessness during difficult times" by Pema Chödrön.
Brittany Steckel
The best way to spend a day: The best way to spend a day is to go hiking and test your limits while enjoying the beautiful scenery around you!
Esther Terpenning
Favorite way to spend a day: I love a slow day close to home – taking a walk with my family on the familiar path near our house, maybe having time for a run or some yoga, eating something fabulous for dinner and then relaxing with my husband in the evening.
Sarah Thompson
The best way to spend a day: Anything involving my family and/or friends usually does the job!
Dante Valvo
A book that I recommend: I recently read the book Tiny Beautiful Things by Cheryl Strayed. It's a publishing of her correspondences with people as an advice columnist. It's real, raw and forces you to learn about yourself and the ever-confusing state of being human.
Laura X. Williams
Why I love DFI: I love DFI because of the supportive hands-on learning environment and the opportunity to network with professionals in the field of Marriage and Family Therapy!
Susanna Yudkin
My favorite spot in Colorado: Anywhere I can people-watch and dog-watch in equal measure (right now this is Cheesman Park)!
Chadley Zobolas
The best way to spend a day: Relaxing at home with my two dogs, Evie and Benson, some close friends, and a bowl (or two) of pasta.